Dr. Shantanu Bhowmick has designed an Indigenous Bullet-proof jacket for the army which has been developed using ultra modern lightweight, thermoplastic technology. This jacket can be completely manufactured in India and has been approved by Ministry of Defence.
Dr. Shantanu Bhowmick is a Bengali Scientist and professor. He is the departmental head of Aerospace Engineering in Coimbatore's Amrita University. Shantanu collaborated with the DRDO and the Ministry of Defence to create a bullet-proof jacket. It is said that this bullet proof jacket will be the first in 70 years to be manufactured in India.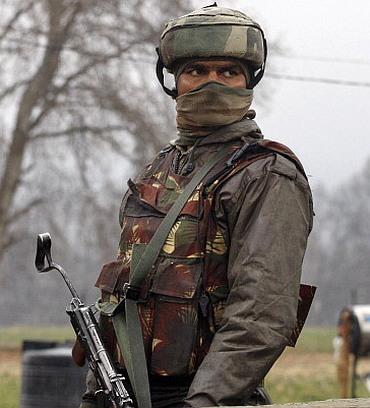 Shantanu has dedicated this jacket to Netaji Subhash Chandra Bose. It has been approved by the government under Prime Minister Narendra Modi's 'Make In India' Initiative.
He has thanked Deputy Chief of Army Staff Lt.Gen Subrata Saha for his support in getting the green signal for the project.
It is said that these jackets would bring a considerable downfall in government spendings on imports of bullet proof jackets. Currently, the jackets are imported from America and it costs around Rs 1.5 lakh per jacket. However, it is estimated that Bhowmick's design would cost Rs 50,000 per jacket. Overall, this would bring down the defence spendings by Rs 20,000 crore per annum.
Civilians might not be able to understand the intensity of how great this achievement is, in the field of Defence. I recently got into a conversation with a soldier. On being asked about what he actually wishes in life, he replied,
"A soldier just expects weapons and Bullet proof jackets, nothing more"
He further explained that DRDO has been extremely inefficient in all these years. He said,
"We Don't want DRDO to produce a new kind of mosquito repelent. We want equipments to fight on field."
He told that the soldiers of US Army have bullet proof jackets that weigh around 200 grams while the ones we import from the US and provide to our soldiers weigh somewhat around 15-18 kgs. This makes the conditions of soldiers on-field much worse. He said,
"How can a soldier be efficient if he carries himself with a 18 kg jacket, and 6 kg rifle on border?'
However, this new design will weigh around 1.5 kg which is almost 8 times lesser than the current models. The jackets are wearable even at 57° temperature.
The manufacturing of these jackets will commence as soon as the PMO will give a green signal.
Dr. Shantanu Bhowmik received his Ph. D. in Mechanical Engineering from Indian Institute of Technology (IIT) Roorkee and part of his Ph.D. thesis was carried out at Technical University of Berlin, Germany.
We appreciate the efforts of Dr. Shantanu and salute him for working towards the betterment of one most important and often ignored section of our Society- Our Soldiers!